For rental reservations and inquiries, please use the inquiry form.
Equipment rental Planning and production Sound/lighting rigging Event management
We provide total event support in Okinawa.
Creating joy from Okinawa
About StageingOkinawa
StageingOkinawa uses light and sound to deliver dynamic stage effects
Leveraging our experience from the many events in Okinawa we have worked on in the 30 years since our founding, only Stageing Okinawa uses light and sound to deliver dynamic stage effects and provide event planning that brings smiles to the faces of our customers.
Event Total Support
We handle all of your event needs, from design and planning through to execution and operation. From local events to arena-scale undertakings, we offer proposals to suit your scale, budget, and purpose.
Concerts

Sports

Corporate parties

Local events
Rental Equipment
We handle orders as small as even one microphone, so please feel free to inquire about equipment rental.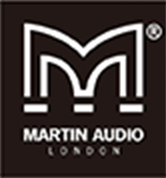 Martin Audio
The Only Licensed Dealer in Okinawa.
Martin Audio has an international reputation for delivering award-winning professional loudspeaker systems in a variety of live sound and installation applications. Powered multi-cellular speaker arrays and passive wavefront precision line arrays combine the latest sound design with highly accurate prediction and optimization software to provide outstanding sound coverage, consistency, and control across the audience. Martin Audio's portable range provides top-class performance, coverage and robust reliability for many years, while their stage monitors have become the industry standard for the most prestigious stages. Their dedicated loudspeaker and subwoofer installation ranges redefine acoustic performance in their category and deliver the commercial viability to be market leaders.
FAQ
Q Is it possible to use the service on a weekly basis?

A Yes, we can accommodate you. We also offer long-term discounts, so please feel free to contact us.
Q How do I apply for a rental?

A Please apply from the "Equipment Rental" section of the "Contact Us" form.
Q What is the cancellation charge?

A No cancellation fee will be charged if notice is given at least 3 days prior to the date of use. Cancellations received 2 days or more prior to the date of use will incur the following cancellation fees
・Cancellation on the day before or two days before the date of use: 30% of the basic fee
・On the day of the event: 50% of the basic fee
Please note that if you do not contact us at least one hour after the date of use, we will treat the cancellation as a cancellation on the day of use.
Q I don't know what model to choose.

A Please do not hesitate to contact us by filling out the "Contact Us" form and let us know how we can help you select the right equipment for you.
Q How is the rental fee calculated?

A Rental fees are charged by the day from delivery to return. You will be charged by the day, not by the hour.
Q I am an individual, not a corporation, can I rent?

A Individuals can also rent. Please contact us for rental procedures.
Q When should I pay?

A Basic and optional fees are charged at the time of pickup. Extension and other charges will be settled upon return.
Manufacturers we Handle
These are the manufacturers StageingOkinawa handles.